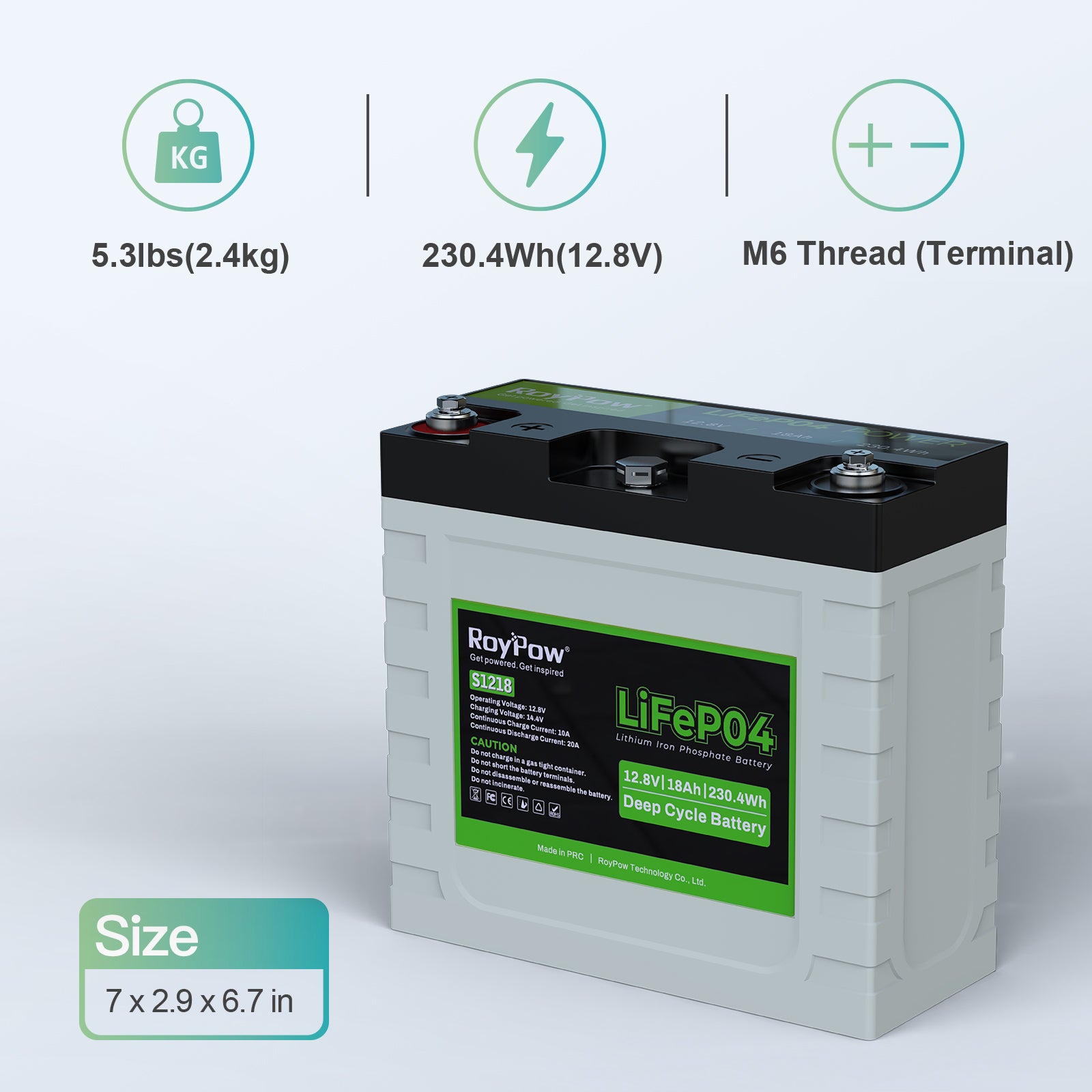 RoyPow 12V 18AH lithium iron phosphate (LiFePO4) deep cycle rechargeable battery
Free Shipping
CA/DE Warehouse
5-year Warranty
🔥High & ❄Low-Temp Protection
📱APP Support & Bluetooth Connection
💳Safe And Secure Checkout
🏠US Warehouse in California
🏠EU Warehouse in Germany
【3500~8000 CHARGING CYCLES】Premium Lithium Iron Phosphate Battery (LifePO4) Cells last long-time cycles. Battery capacity can reach to 80% after 1C charge and discharge under 100% DOD condition for 3,500 cycles. Its longer cycle life (up to 3500~8000 cycles) would be achieved under lower charge rate and discharge rate.
【BUILT-IN BMS & Low-temperature Charging Protection】Our powerful BUILT-IN BMS can automatically stop recharging under the temperature of 0 ℃ to protect the battery from damage. Also can prevent the LifePO4 battery from the most common issue causing of battery failure, such as temperature volatility, overcharge, over-discharge, over-current, overloading, overheating, ground faults
【GENERAL & WIDELY USE】 Allow to be extended up to 4 in series and 2 in parallel (Max 4S2P) to get more capacity (Max. 36Ah) and higher voltage (12V, 24V, 36V, 48V); Widely use in most areas such as: UPS backup, lighting (LED strip etc), digital/CCTV cameras, portable TV, e-Robot, electric vehicles (e-Bike, e-Robot, kid electric car), DIY loud speaker, 12V router, air pump, fish finder, golf car, trolling motor, motorhome / RV & camper, Houseboat, Travel Trailer, Dump Trailer and more
【LIGHTWEIGHT & VERSATILE】This LiFePO4 battery is only 30% weight of an equivalent lead-acid battery. With no acid in the battery, you're able to safely mount in any position. This makes Li-ion batteries perfect for marine, RV, campers, off-road and off-grid applications!
【2-YEAR WARRANTY & EXCELLENT CUSTOMER SERVICE】We have a professional customer service team, providing a strongly 2-year warranty, We are confident about our product quality since it has been strictly tested before shipping.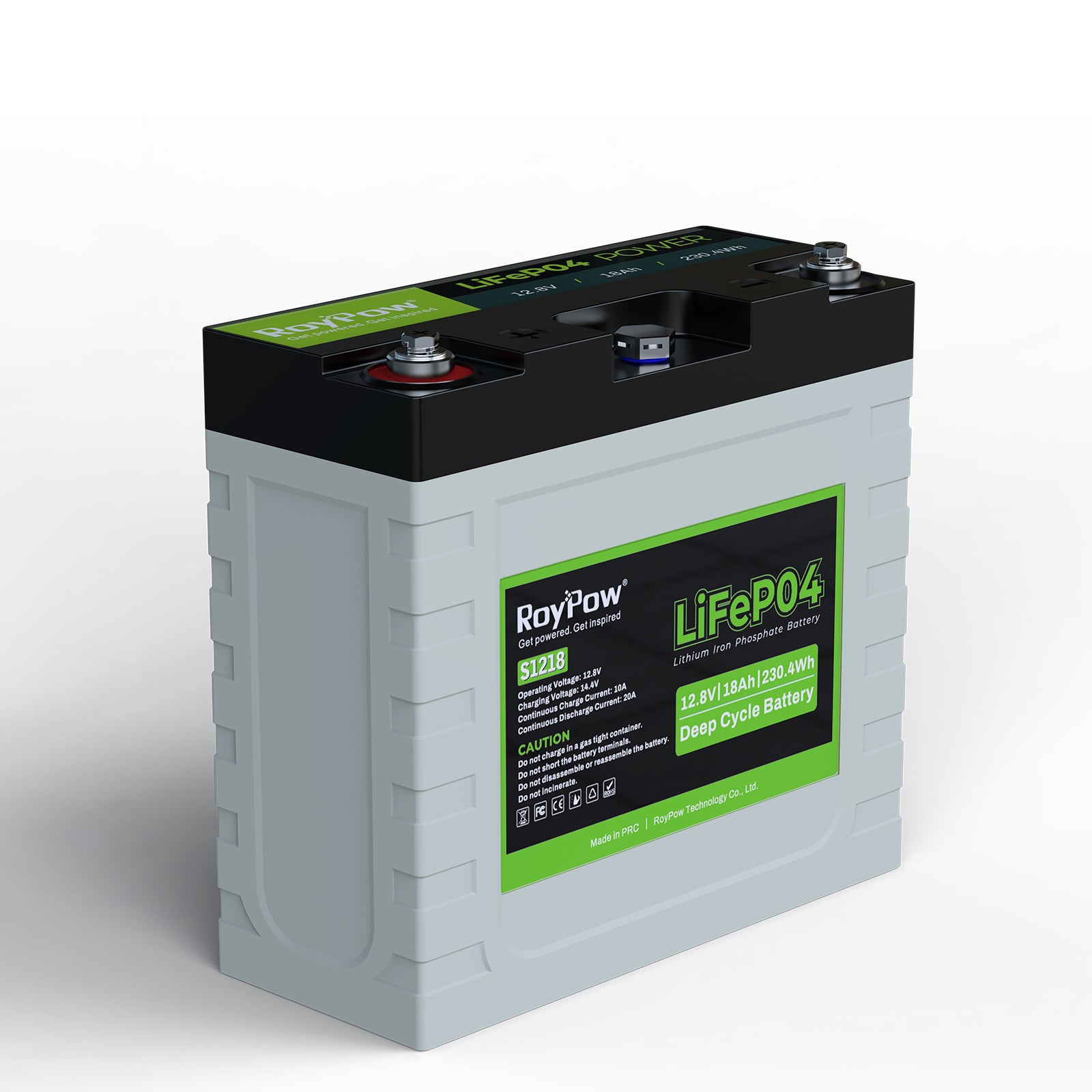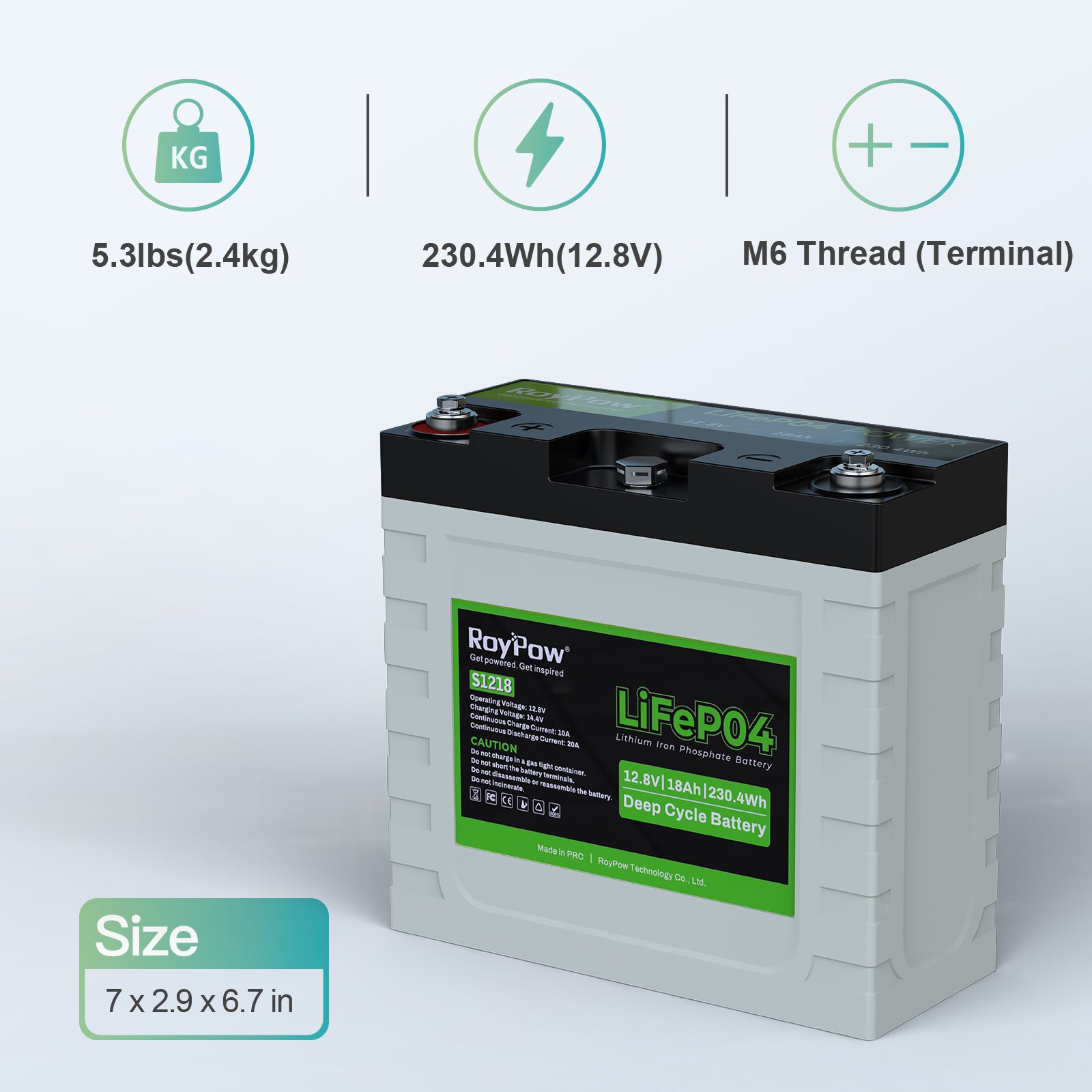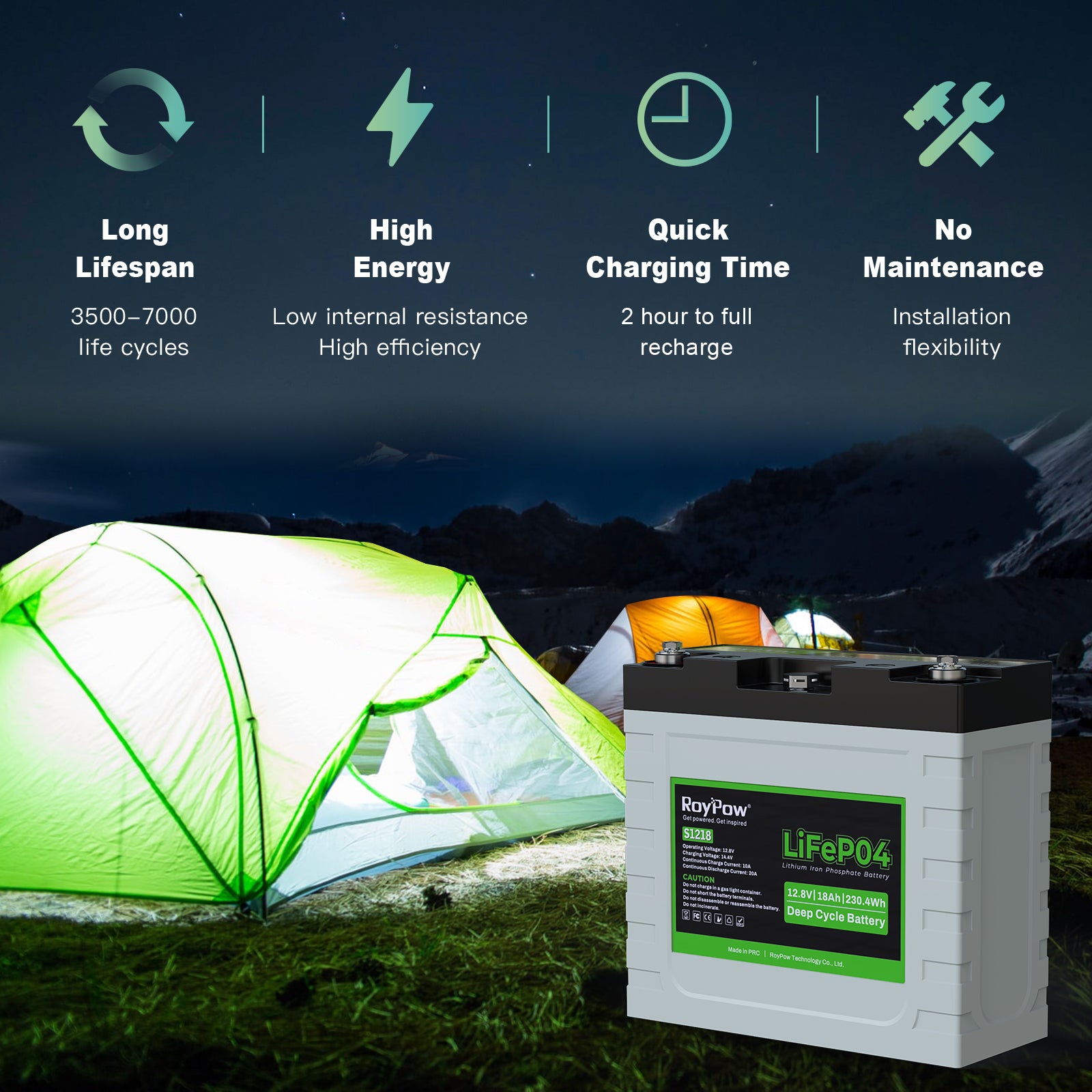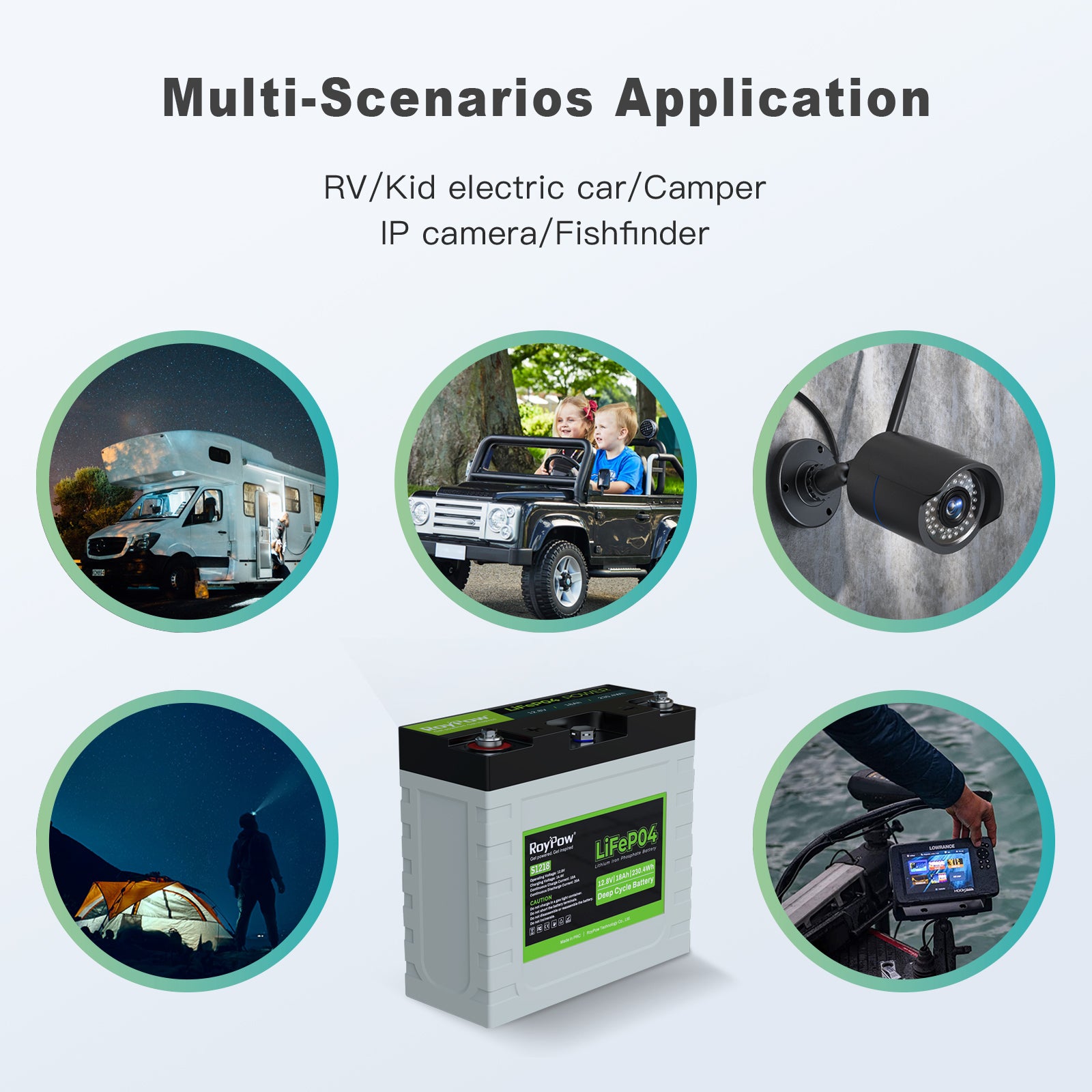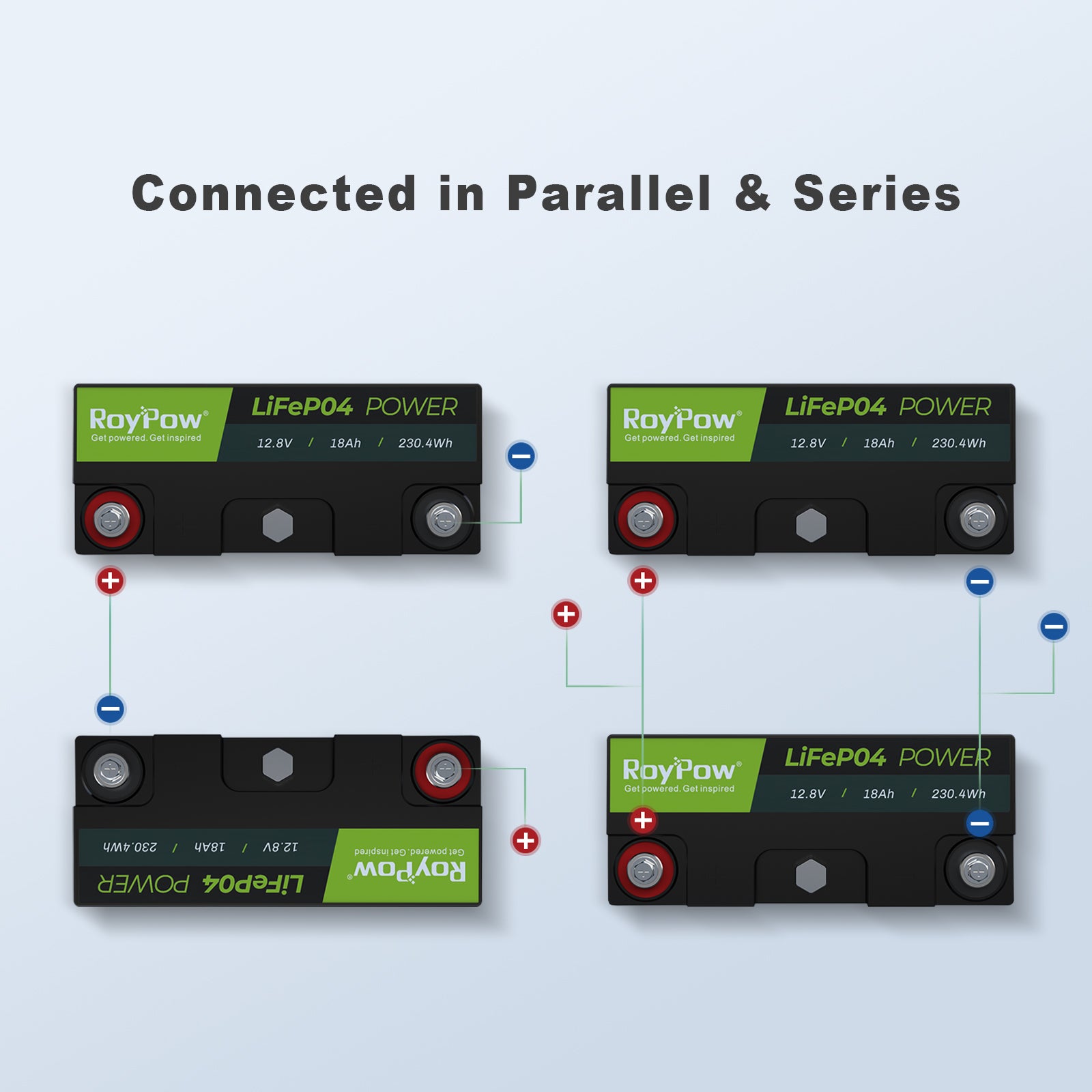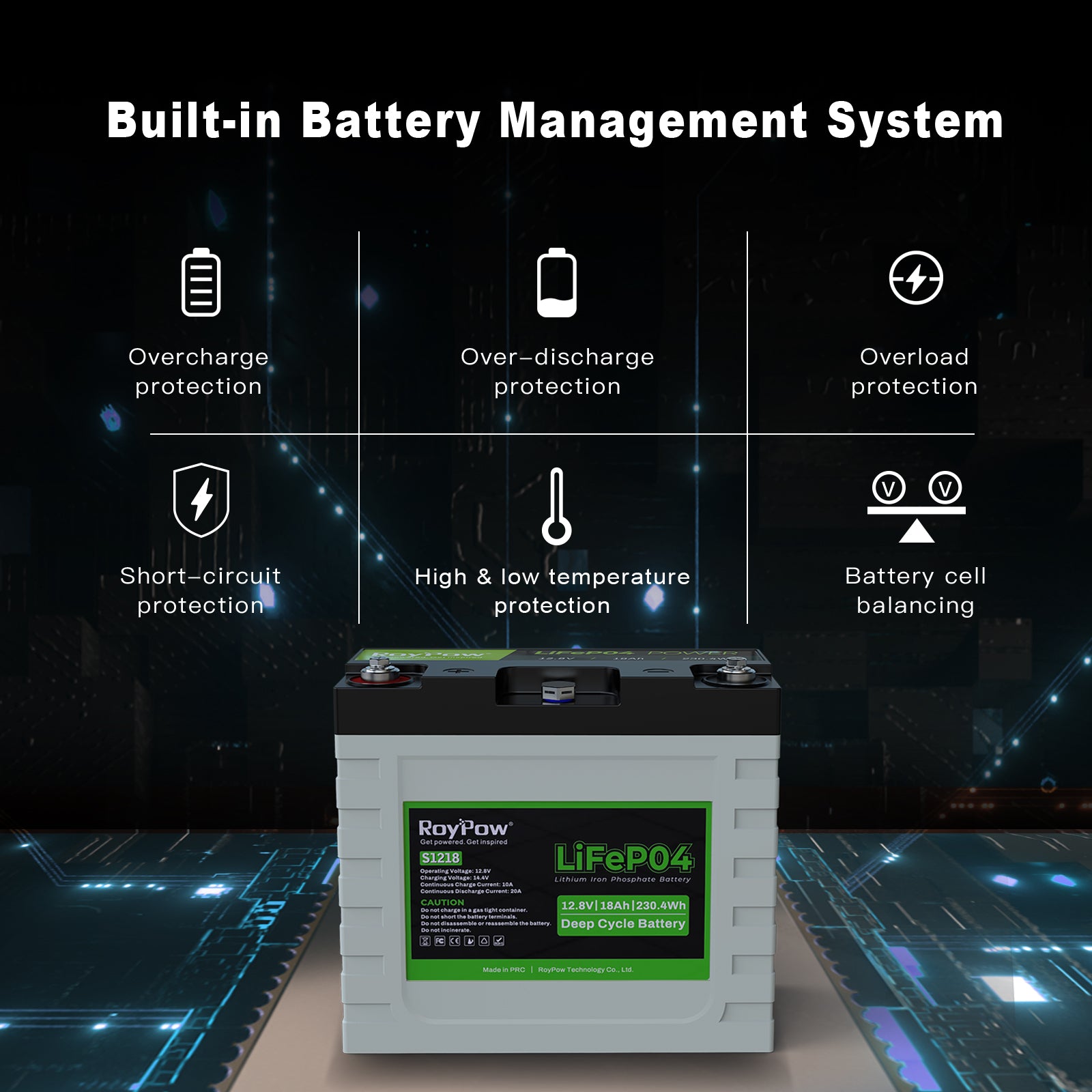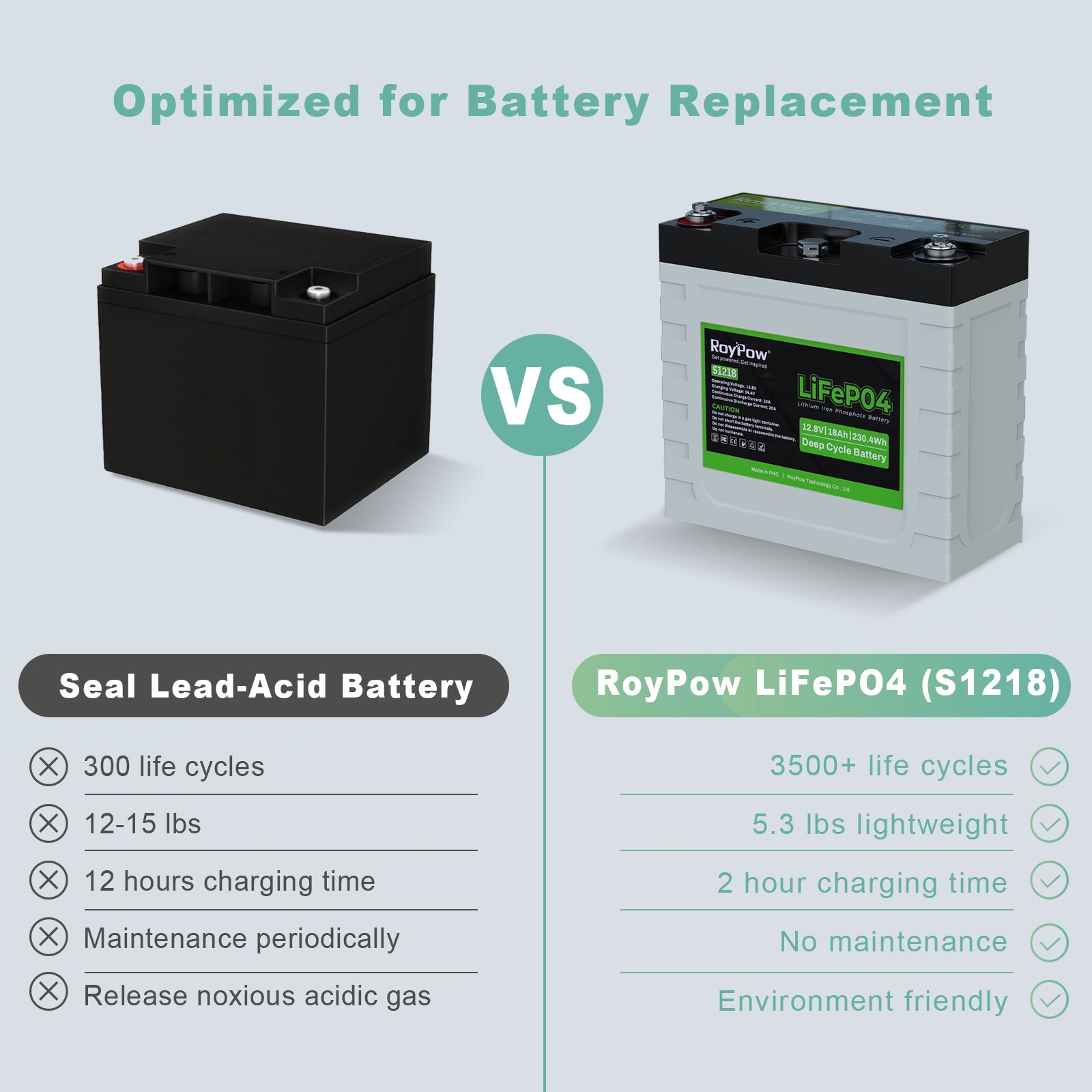 RoyPow know it wells that fast delivery is a key factor for clients to compete in the market.We have been always attaching great importances to quick delivery as much as we do in the quality control of our lithium battery.


In generally, the order will be shipped within 48 hours after the payment is successful. If there is other condition, we will notify the customer by email.
USA Shipment from CA warehouse and EU shipment from German warehouse.  The order won't be shipepd on Saturday and Sunday, and orders placed on Saturday and Sunday will be shipped on next Monday.
All our shipping for product will be a door to door service with local UPS or FedEx or DHL delivery company.

And we are providing free shipping. If you are concerned with shipping, please also check free shipping area below. For some certain places, we might not deliver or need extra shipping.RoyPow offers free shipping within the continental U.S. and EU.For USA shipment we do not ship to Hawaii, Alaska, Puerto Rico, Overseas Islands,U.S. Overseas Territories, Military Addresses, and P.O. Boxes.For EU shipment we do not ship to Overseas Islands,Military Addresses, and P.O. Boxes.
Orders with multiple items may be shipped in separate packages to speed up delivery.
Tracking is included.
Country & Regions
Shipping Method
Delivery Time
Shipping Cost
USA(

We do not ship to Hawaii, Alaska, Puerto Rico, Overseas Islands,U.S. Overseas Territories, Military Addresses, and P.O. Boxes.

)
FedEx/UPS
5-8 Business Days
Free Shipping

EU(We do not ship to Overseas Islands,Military Addresses, and P.O. Boxes.)

DHL/DPD

5-8 Business Days

Free Shipping
Tips for shipping

A) RoyPow is doing its best to make the promised time, please understand our warehouse is working only on business days, please remember to enjoy the day even there's a difference in the ETA, and by the way, we will inform you proactively if something is wrong.

B) You may please fill in the phone number. For a multi-hundred USD Battery, deserves a phone number for some urgent calls?

C) Feel worry-free to reach out to us at service@roypowcell.com